Go Waze
Rockabilly Night Live: Matchbox Plus Special Guests
AN EVENING OF ROCKABILY GREATNESS WITH MATCHBOX!
Rockabilly band, Matchbox, are performing with Special Guests for one night only on Saturday, 29th September 2018 in The Passenger Shed, Bristol.
Formed in Middlesex in 1971, Matchbox have enjoyed sustained success with some of their biggest hits including ?Rockabilly Rebel?, ?Midnite Dynamos? and a cover of The Cricket?s ?When You Ask About Love?. The upcoming performance in September is almost 40 years to the day that the band recorded their album, LIVE ? Rockin? Bristol 78?, and promises to be a show that will entertain the coolest of cats.
In addition to the headline act, gig-goers will be treated to non-stop rockabilly classics played by DJ and compere ?DJ Rocka Lula? from Rocka?s Roadhouse, as well as music from two great support bands ? ?The Crawlin Kingsnakes? and ?Sharna-Mae and the Mayhems?.
The Crawlin Kingsnakes are a four-piece band with a passion for rockabilly and good old Rock n Roll, who use era-equipment, where possible, to create an authentic sound. While Sharna-Mae & The Mayhems are a young band who write and play music in a Rockabilly Country Roots style. Playing festivals such as ?Glastonbudget?, which showcases the world?s biggest tributes and original bands, the group have played BBC Introducing, and were featured in Vintage Rock and UK Rock & Roll magazine.
With this amazing line-up, it?s obvious that this is a performance fans of rockabilly won?t want to miss!
Advance tickets are priced at £22, and are available until July 31st, so grab yours today!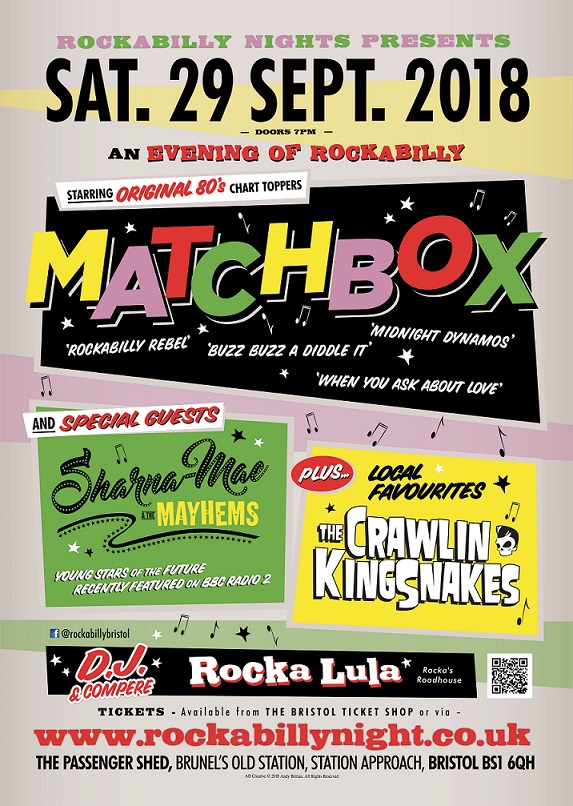 Ajoutez votre commentaire:
Culturelux.lu