Go Waze
UCL Lancet Lecture 2017
UCL Lancet Lecture 2017

Mrs Lilianne Ploumen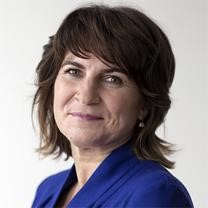 Mrs Lilianne Ploumen, Dutch MP will talk about creating the She Decides international sexual and reproductive healthcare initiative in response to President Trump?s reinstatement of the US global gag rule.
Biography
Lilianne Ploumen was appointed Minister for Foreign Trade and Development Cooperation in the Cabinet Rutte-Asscher in 2012. Prior to this, she was the Chair of the Labour Party in the Netherlands for five years.
From 2001-2007, she worked for the development organization Cordaid, first as its head of quality and strategy and later as director of international programmes.
Ms Ploumen obtained Masters degrees in both Social History and Strategic Marketing Management and Erasmus University, Rotterdam.
Outside of her professional life, she has also been a board member of feminist organization Opzij and Women Inc. and a member of the Stop Aids Now! Supervisory board.
Event Schedule
17:00 - Registration
17:30 - Lecture
18:30 - Q&A
            Chaired by Richard Horton, Editor of The Lancet
19:00 - Drinks reception

Please note that this event will be filmed and photographed, and BSL sign language interpretation will be available throughout.
Culturelux.lu