Go Waze
Workplace Pride 2018 New Year's Reception hosted by Gemeente Amsterdam
2018 New Year?s Reception
Workplace Pride Foundation cordially invites you and one guest to help us celebrate our 2017 achievements for LGBT workplace inclusion and to hear about the Foundation?s plans and projects for 2018.

Hosting the event will be: Simone Kukenheim, Alderman for Education, Youth, Art and Culture, Local Media, Monuments, Diversity and District East for The City of Amsterdam.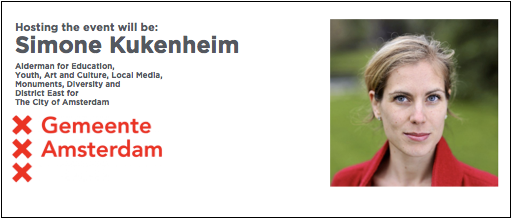 When: Wednesday, January 17th 2018, 18:00 until 20:30;
What: Drinks and canapés;
Who: Workplace Pride Members & Friends;
How: By invitation only (Non-Transferable).

Registration required by January 12th 2017 for catering purposes.



Culturelux.lu